Windows of Dallas Services
Window Replacement Dallas TX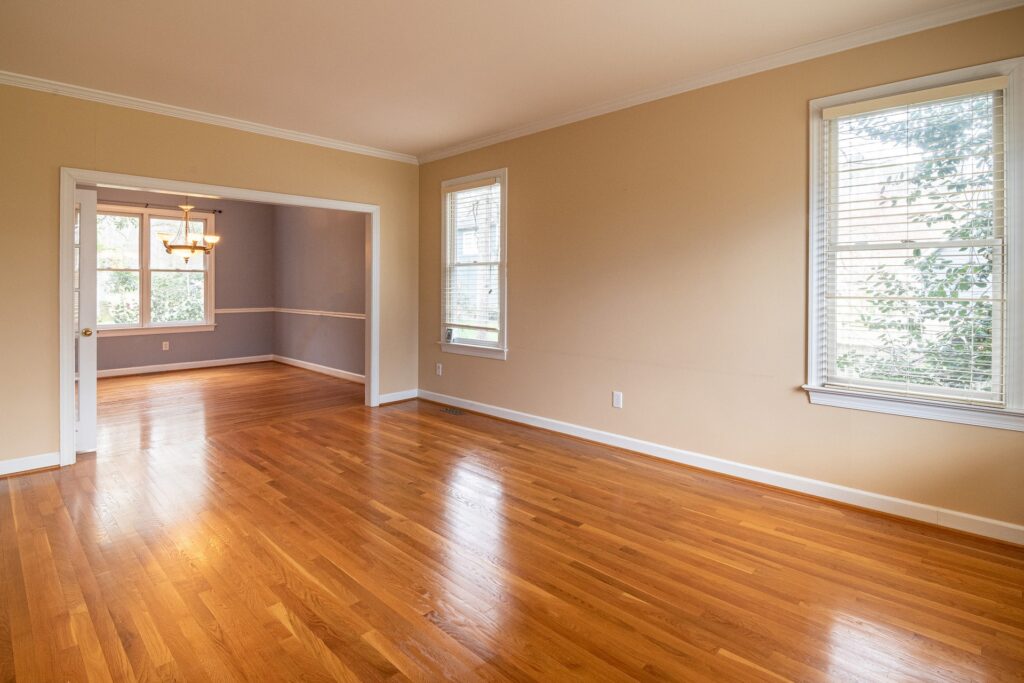 The story of the Windows of Dallas is more than a tale about a company. It's a narrative about a family's commitment to bringing unparalleled craftsmanship and dedication to the Texas area. Windows of Dallas has been serving the Dallas-Fort Worth community for many years. Our team comprises dedicated window installers and window manufacturers, all focused on delivering the best window replacement company solutions for homeowners in Dallas, TX. We take pride in our work and strive to exceed our clients' expectations. At Windows of Dallas, we understand that your home is your sanctuary. Our team of highly skilled professionals has been providing exceptional window replacement services to homeowners throughout the greater Dallas area for years. Our commitment to quality, customer satisfaction, and energy efficiency sets us apart from our competitors.
In a sea of companies offering window services, Windows of Dallas stands apart. Why? Our window replacement service in Dallas, TX, combines precision, quality, and a personal touch. We take pride in offering comprehensive quotes that encompass everything from window installation to the perfect finish. But don't take our word for it, our customers' reviews speak volumes about our commitment to excellence. Many homeowners in the Dallas area have trusted our team for their window replacement projects. We are known for providing exceptional service, quality products, and reasonable prices. With a wide variety of window types, from double hung windows to French doors, our team is equipped to handle any window installation or repair job. There are several reasons to trust our team with your window replacement project in Dallas TX.
We have years of experience, ensuring that we have the expertise to handle any window repair or replacement job, big or small.

We pride ourselves on providing top-notch customer service. We understand that window replacement can be a stressful process, so our team is here to guide you every step of the way.

We use only the highest-quality materials, ensuring that your new windows will be durable, energy-efficient, and attractive for years to come.
From the heart of Dallas, Texas, to the surrounding areas, our team has left its mark. Our window installation services extend far and wide, serving communities with care and commitment. Whether you are nestled in the heart of the city or in the outlying areas, we're here to enhance your view. Our team is proud to serve the following locations in and around Dallas, TX:
Downtown Dallas

Uptown

Oak Lawn

Highland Park

University Park

Preston Hollow

Lakewood

East Dallas

Lake Highlands

North Dallas

Far North Dallas

Northwest Dallas

Oak Cliff

South Dallas

Southwest Dallas

West Dallas
The Benefits of Replacing Windows
You may ask, why replace my windows? The answer lies in the multitude of benefits that replacement windows bring. Investing in new windows for your home is a smart home improvement project that can increase your home's energy efficiency and curb appeal. By replacing old windows with Energy Star-rated products, you can save money on energy bills and improve your home's overall comfort. Discover more about how our window replacement can elevate your living experience, how it can protect your home from extreme temperatures and reduce drafts caused by broken seals or cold air infiltration.
Our Comprehensive Window Solutions for Dallas TX
We offer a range of comprehensive window solutions to cater to the diverse needs of our clients. Our window services include window installation, repair, and replacement. Our experienced window installers work with various window types, ensuring that we can accommodate any project, whether it involves a few windows or an entire home. We also offer free quotes and consultations, so you can make an informed decision when choosing a window company for your next home improvement project.
Awning Window Replacement
Awning windows are an excellent choice for improving ventilation in your home. Our team can help you choose the right awning window style and materials to suit your needs and enhance your home's appearance.
Bay windows can add a touch of elegance to any home, providing ample natural light and creating additional living space. Let our experts guide you in selecting the perfect bay window for your Dallas residence.
Bow windows offer a stunning architectural feature that can transform your home's exterior and provide expansive views. Our team is skilled in replacing bow windows, ensuring a seamless fit and beautiful results.
Casement Window Replacement
Casement windows are both stylish and functional, providing excellent ventilation and easy operation. Our team can assist you in choosing the perfect casement windows for your Dallas home and ensure a professional installation.
Double Hung Window Replacement
Double-hung windows are a popular choice among Dallas homeowners due to their classic appearance and versatility. Our experts can help you select the right double-hung windows and ensure they are installed properly for maximum performance.
Energy Efficient Window Replacement
Our team is committed to providing energy-efficient window solutions that will help you save on energy bills and reduce your carbon footprint. We offer a range of energy-efficient window options to suit any home and budget.
Picture Window Replacement
Picture windows are designed to provide unobstructed views and allow natural light to flood your home. Our team can help you choose the perfect picture window to showcase your beautiful Dallas surroundings.
Slider Window Replacement
Slider windows are a practical and stylish option for any home, offering easy operation and low maintenance. Our team can guide you in selecting the ideal slider windows for your home windows' needs and ensure a flawless installation.
Vinyl windows are an affordable, low-maintenance, and energy-efficient option for Dallas homeowners. Our team can help you explore the various vinyl window styles and features available to find the perfect fit for your home.
Hurricane Window Replacement
In areas prone to severe weather, hurricane windows can provide added protection for your home. Our team can assist you in selecting the best hurricane window options for your Dallas residence and ensure proper installation.
Impact Window Replacement
Impact windows are designed to withstand extreme conditions, such as high winds and flying debris. Our team can help you choose the right impact windows for your Dallas home to ensure the safety and security of your property.
Frequently Asked Questions About Replacement Windows
Window replacement can raise a myriad of questions. We understand this and we are here to help. Whether you're curious about quotes, have queries about installation, unsure about window designs, process, materials, and/or costs. Our team is here to help answer your questions and guide you through the entire process, from selecting the right replacement window types to coordinating installation. We understand that replacing windows can be a significant investment, so we are dedicated to providing our customers with clear and accurate information to help them make informed decisions.
Our company thrives on the feedback of our satisfied customers. From the first interaction to the final installation, we strive to make the process seamless. But don't just take our word for it; explore our customer testimonials and see why we are the preferred choice for window services in the Dallas area.
Texas Top-notch Installation and Replacement Windows!
"Our commitment to customer satisfaction has earned us many positive reviews from satisfied Dallas homeowners. They appreciate our attention to detail, professionalism, and the quality of our work. We encourage you to read through our customer reviews to learn more about their experiences and why they trust us with their window replacement and installation needs."
Trusted Window Replacement in Dallas, TX
"I recently had my windows replaced by the team at Windows of Dallas, and I couldn't be happier with the results. Not only do my new energy-efficient windows look fantastic, but my energy bills have dropped significantly, saving me money every month. The window replacement process was smooth, with the team handling everything from the removal of my old single hung windows to the installation of my new double hung and picture windows. They were professional and friendly throughout the entire process."
Best Window Installers in the Dallas Area!
"Windows of Dallas provided top-notch service from start to finish. The sales rep was knowledgeable about the window manufacturers, energy efficiency, and helped me choose the perfect windows for my home, including single hung and casement windows. The installation crew was punctual and efficient, and they took the time to ensure that my new windows were properly sealed against cold air and extreme temperatures. They left my home clean and even followed up to make sure I was satisfied with their work."
Exceptional Window Installation and Replacement Experience
"We had an excellent experience with Windows of Dallas. Our home needed new windows, and their team was extremely helpful in guiding us through the entire process. From the initial consultation, where they provided a free estimate, to the final installation, the entire process was smooth and efficient. The installers were professional and did a fantastic job, even working around our hectic schedule. Our home is now more comfortable, and our energy bills have decreased."
Replacement Windows You Can Rely On
"I cannot say enough good things about Windows of Dallas. The team at Windows of Dallas also made sure that our new windows were energy star rated and installed in a timely manner. Their dedication to customer satisfaction and their understanding of the unique needs of Dallas homeowners made the entire process a pleasure. Their attention to detail, commitment to using high-quality materials, and focus on energy savings set them apart from other window replacement companies in the Dallas-Fort Worth area. The sales rep was always available to answer our questions and ensure that we were making the best decisions for our home. "
At Windows of Dallas, we understand the unique needs of every window project. Whether you're in search of a replacement window or a fresh installation, we've got you covered. Our Texas window selection, designed specifically for the Dallas, Texas climate, features everything from traditional window designs to installation windows, ensuring we have something for everyone. Our service extends beyond mere installation, as our team also specializes in installation serving, taking great care to ensure that each window and installation door is fitted with precision. We're not just a company offering services; we offer service services, going above and beyond to ensure each window, whether it be a standard or a custom window, is perfectly suited to your needs. So, whether you need a single window or a complete windows window overhaul, we're here to serve you.
Don't wait any longer to enjoy the numerous benefits that come with new windows. Our team at Windows of Dallas is ready to help you transform your home with our comprehensive window replacement services. Contact us today for a free estimate, and let us guide you in selecting the perfect windows to enhance your Dallas residence.
Ready to embark on your window replacement journey in Dallas, TX? Our team is here to provide a quote, answer your queries, and guide you through the process. Start your journey with Windows of Dallas today, and experience the difference our service can make. Request your free estimate now!