Premier Dallas Door Installation & Best Repair Doors in Dallas - Fort Worth Homeowners
Door Installation Dallas TX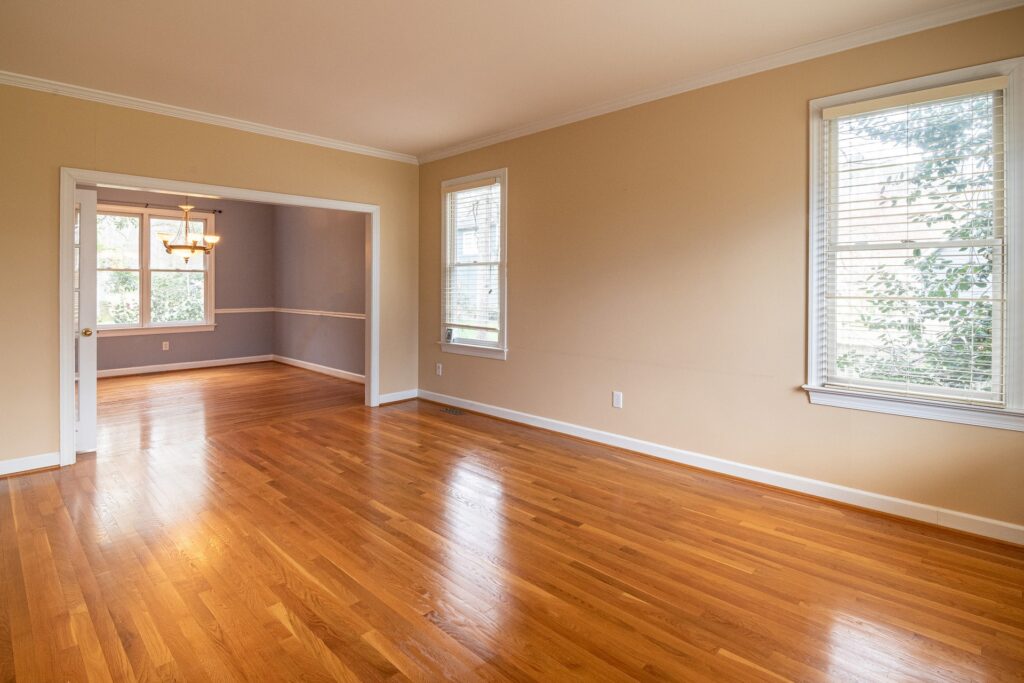 Our team, consisting of proficient and experienced door technicians, has been offering premium door installation services in Dallas, TX, for years. Our customer-centric approach ensures we deliver quality work at an affordable cost, building a solid reputation for consistently exceeding expectations. We understand the nuances and the charm that Dallas embodies. Our roots run deep in this city, and we are committed to contributing to its unique appeal by installing doors that are as impressive as Dallas itself. From the historic allure of Swiss Avenue to Uptown's contemporary elegance and Bishop Arts District's vibrant vibe, we are committed to every corner of Dallas-Fort Worth.
 We are not just door installers; we are an integral part of the community. Offering a wide range of services, our door installation and repair services encompass interior doors, patio doors, and even garage doors. Every door we install or repair, and every frame we fix, contributes to our mission of keeping the homes in Dallas, TX, safe, energy-efficient, and aesthetically pleasing. Based in the heart of TX, we are Windows of Dallas, an ensemble of seasoned individuals with a significant presence in the Dallas – Fort Worth area. Our team, known for their mastery in the realm of home improvement, has been recognized time and again for their expertise as a door installer. 
When selecting a company for door installation in Dallas, TX, quality and excellent customer service are paramount. We are not just a business; we are your local Dallas door installation company with a commitment to providing exceptional results. We treat every home we work in as if it were our own, striving to exceed customer expectations with every door installed. We understand the distinct needs of Dallas homeowners, from upgrading your front door in North Richland Hills to installing a new patio door in Grand Prairie. Our door installation process is tailored to meet these unique needs in a professional and timely manner. We are more than just door installers; we are your neighbors. We don't just ensure quality installation, our specialists also come equipped with a knack for door repair, offering a comprehensive range of services that cater to all your needs. The Dallas door scene has flourished with our dedicated efforts, making us an integral part of the local community.
Areas We Serve in Dallas, TX
Our service radius extends beyond Dallas, reaching out to the entire Dallas-Fort Worth area, including areas like North Richland Hills. As a company rooted in Dallas, Texas, we comprehend the unique style preferences of Dallas homeowners. Whether you are in the heart of Dallas or in the suburbs, our team is always a call away for your door installation needs. We cater to the entire DFW area and surrounding neighborhoods, including:
Uptown

Highland Park

Bishop Arts District

Deep Ellum

North Richland Hills

Grand Prairie
The Benefits of Replacing Doors
Replacing your doors not only enhances your home's aesthetics but also improves its functionality. A new front door can make a great first impression, while a well-installed back door can provide easy access to your backyard. The benefits go beyond the visual appeal, as replacing your doors can boost your home's energy efficiency, possibly leading to lower energy bills. A sturdy door installation can also enhance your home's security, offering you peace of mind. Additionally, new door installations, especially those using durable materials, require less maintenance, translating to cost and time savings in the long run. Replacing your doors with those featuring glass panels can increase natural light in your home, creating a more inviting space. Notably, a new door installation ensures smooth functioning, eliminating problems like squeaky or sticking doors. Our door sales and installation services are designed to offer you all these benefits and more.
Our Comprehensive Door Solutions on Dallas, Texas
Beyond door installation, we offer comprehensive door solutions tailored to your needs. From entry doors and barn doors to window installations, we provide a wide range of services. We also offer interior painting services to ensure your new door blends seamlessly with your home's decor. Whether you are looking to replace an existing door or install a door in a new construction, we have the expertise to guarantee a job well done. Our door installation cost is affordable and competitive, ensuring you receive the best value for your investment. We take pride in being a comprehensive installation serving entities in the Dallas and Fort Worth area. From the initial quote request to the final walk-through, every step is conducted with utmost professionalism and attention to detail.
Our team specializes in entry door installation and remodeling. These doors are an important feature of your home, influencing energy costs, security, and curb appeal.
We install impact doors designed to withstand harsh weather conditions, keeping your Dallas home and family safe and secure. We are not just a team of professionals, we are a group of individuals who understand the essence of life and home.
Patio doors are a great way to connect your indoor and outdoor living spaces. Our team provides high-quality patio door installation, ensuring a perfect blend of functionality and aesthetics.
Hurricane Protection Door Installation
Living in Dallas, TX, means preparing for severe weather. Our hurricane protection doors provide an extra layer of security, ensuring that your home and family remain safe during stormy weather.
The front door is often the first thing guests see when they arrive at your home. We offer front door installation services to help you make a great first impression. We provide detailed cost guides to ensure you have an understanding of the investment involved in our front door services. 
Frequently Asked Questions About Door Installation & Door Repairs
We understand that you might have questions about door installation, and we are here to provide clear and concise answers. Here are some frequently asked questions about our door installation and repair services:
What Our Customers Say...
We are not just a team of professionals, we are a group of individuals who understand the essence of life and home. Among the many companies out there, our team stands out due to our unique approach to customer service. To experience our unparalleled service, simply book an appointment with us. We believe in the power of community and the significance of shared experiences, therefore we encourage and welcome reviews from our clients to continuously improve our services. See your world through a new lens as we get your doors installed with precision and care. Our team also ensures the safety of your home with the meticulous fitting of strike plates, adding an additional layer of security to your home. Here are the reviews:
Best Door Installers and Cost Guides I Ever Had!
"When I moved to Dallas, I found a charming old house that just needed a bit of tender loving care to bring it back to life. I wanted to preserve the house's vintage aesthetics, so I decided to find a team that could handle the door repair without compromising its character. That's when I stumbled upon the Windows of Dallas team. The door installer who came over was knowledgeable and friendly. I learned so much from our conversation about door installation in Dallas, TX. He even educated me about strike plates and the importance of a solid frame for security purposes. I appreciated the team's transparency about the cost guides too. It was a true breath of fresh air in Dallas, Texas!"
Cannot Give Good Reviews Enough!
"We recently had some doors installed at our home in Fort Worth. The team from Windows of Dallas did an exceptional job. They have a keen eye for details and took the time to ensure that the installation door process was smooth and accurate. They also provided us with comprehensive cost guides, allowing us to make an informed decision about the best options for our home. Their services were more than just a door repair, it was a complete transformation for our house. Our Dallas door now enhances the overall look of our residence."
Windows of Dallas Biggest Impact into Our Lives
"Our garage door had seen better days, and we finally decided it was time for a replacement. A friend recommended the Windows of Dallas team, and after reading their stellar reviews, we sent a quote request for a door installation in Dallas, TX. The team's response was prompt, and they were highly professional throughout the process. They even offered to install windows alongside the door, using their expertise in both windows installation and installation door. Their service truly exceeded our expectations in Dallas."
"I was looking for companies in Dallas, TX that could assist with window and door upgrades in my home. I found the Windows of Dallas team online and was impressed by their positive reviews. They offered installation serving both windows and doors, which was exactly what I needed. I sent a quote request, and the team was quick to arrange an appointment. They showed up on time, and the door installer was polite and efficient. He also provided useful advice about strike plates and the frame of the doors. Now, my Dallas door and windows look fantastic!"
"Our family has a beautiful home in Fort Worth, but it was in need of some repairs. We reached out to the Windows of Dallas team for a door repair and windows installation. It turned out to be one of the best decisions we've made! The door installer was very professional and took the time to explain the process. We were provided with detailed cost guides for both the door and installation windows, which helped us plan our budget effectively. Our Dallas door now works perfectly, and the new windows have given our home a fresh new look."
Ready to enhance your home with a new door? Our team is ready to help you select the perfect door for your home and install it with precision and care. Let us handle your door installation project and rest easy knowing that you've chosen a company that values your satisfaction and delivers exceptional service. With our expertise and dedication, your new door will be more than just an entrance—it will be a statement of style and quality.
A well-installed door is not just an entry point to your house, it's the gateway to your home. Let us help you make your door frame the best it can be. Schedule your free estimate now!