Premier Doors in DFW: Best Door Repair and Installation
Door Replacement Dallas TX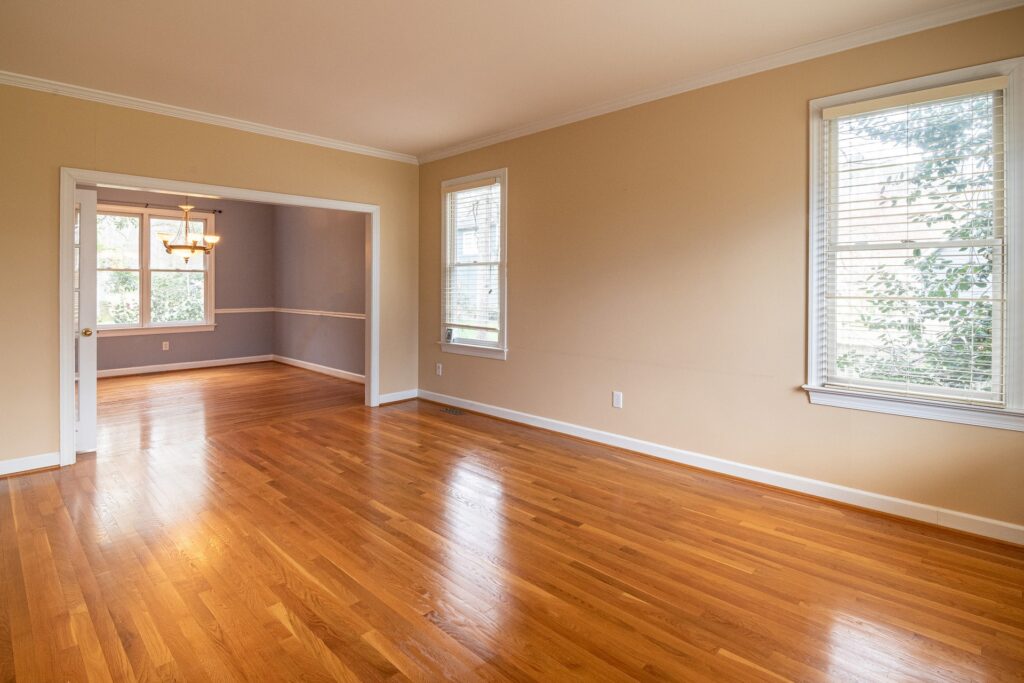 For years, our team has been dedicated to providing top-tier door replacements in Dallas, TX, and its surrounding areas. We are a group of professional service providers who pride ourselves on our ability to cater to the unique needs of homeowners in the Dallas Fort Worth Metroplex. Our team's knowledge, skills, and resources enable us to perform excellent workmanship on all types of doors.

As a locally owned door installation company serving Dallas, TX and the surrounding areas in the DFW (Dallas-Fort Worth) area, we take pride in offering professional services and quality work to homeowners in the region. With a team of experienced door installers, we specialize in providing comprehensive door solutions, including patio doors, sliding doors, barn doors, French doors, and garage doors. Our commitment to delivering exceptional results at a fair price has made us a trusted choice among Dallas homeowners.
Choosing us means choosing quality and assurance. Our team is well-versed in the technical aspects of door replacements and equipped with the necessary tools to deliver great quality results. We are committed to providing quality products at fair and reasonable prices, ensuring that our door repair services are accessible to everyone in need.

When it comes to door installation and repair services in Dallas, TX, we stand out for our dedication to customer satisfaction and our track record of delivering professional results. We understand the importance of quality workmanship and attention to detail, which is why we only employ skilled door installers who can handle any job, whether it's installing entry doors, repairing windows, or painting a dining room. By choosing our services, you can expect reliable and efficient service, timely project completion, and exceptional customer support. We place great importance on our customers' time. We ensure that all replacements and repair are completed in a timely manner, at reasonable price, without compromising the quality of work. We take pride in our reputation for great customer service, which is a testament to our commitment to our clients' satisfaction.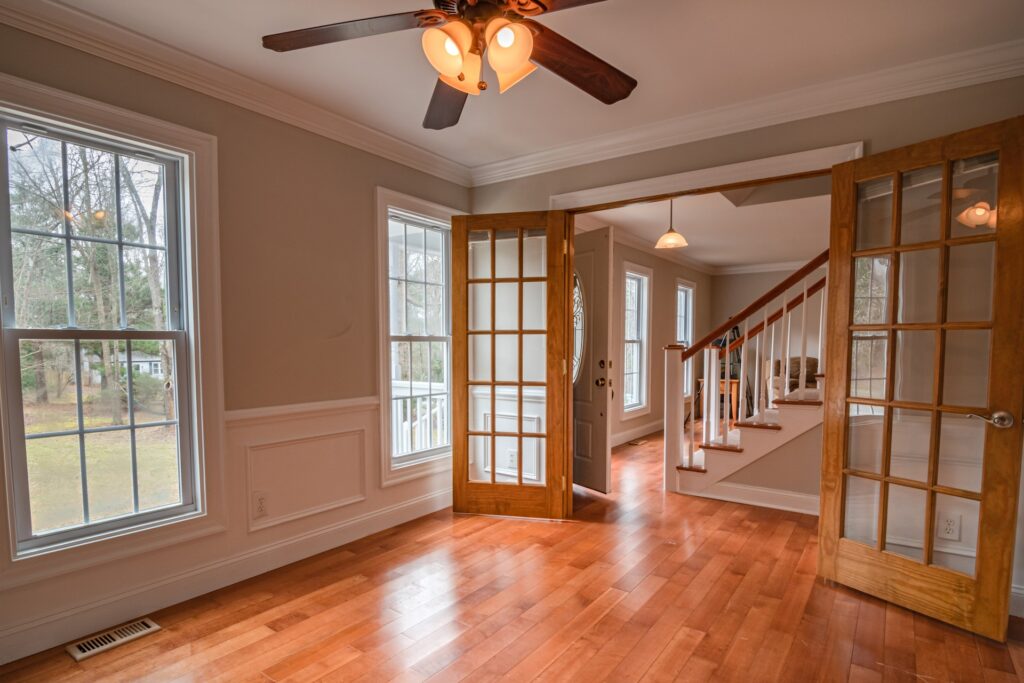 Skilled Door Replacement Professionals
As a trusted provider of door installation and repair services in the Dallas-Fort Worth (DFW) area, we take pride in our professional service and commitment to delivering high-quality work. Our team of experienced installers understands the unique needs of Dallas homeowners and strives to provide top-notch services at a fair price. Whether it's installing entry doors, patio doors, or garage doors, we have the expertise to get the job done right. Additionally, we have partnerships with reputable companies in the industry for other home improvement needs such as window installation, painting, and garage door services.
Our door installation services extend beyond Dallas, TX to encompass the entire Dallas-Fort Worth (DFW) area. Whether you're a homeowner in Dallas, Fort Worth, or any of the surrounding cities and towns, we are here to meet your door-related needs. With our wide range of services, including door installation, repair, and replacement, we aim to provide comprehensive solutions that enhance the aesthetics, security, and functionality of your home. We are proud to serve Dallas, TX, and the following areas:
North Richland Hills

Dallas Fort Worth

Grand Prairie

Dallas Fort Worth Metroplex
The Benefits of Replacing Doors
Replacing your doors can offer numerous benefits for your Dallas home. By investing in new doors, such as energy-efficient entry doors or stylish patio doors, you can enhance the overall appearance and curb appeal of your property. Additionally, replacing old, worn-out doors can improve energy efficiency, increase security, and reduce noise transmission. With our door installation services, you can enjoy the benefits of enhanced aesthetics, improved functionality, and increased home value.
Our Comprehensive Door Solutions for Dallas TX
At our door installation company in Dallas, TX, we offer a wide range of comprehensive door solutions tailored to meet the unique needs of homeowners in the area. From installing entry doors and patio doors to repairing and replacing windows, our team of skilled door installers can handle any job with precision and professionalism. We take pride in delivering high-quality work and exceptional customer service, ensuring that your door-related projects are completed to your satisfaction.
Entry doors play a crucial role in shaping the first impressions of your home. Our team is proficient in replacing entry doors with ones that suit your home's aesthetic and security requirements.
Living in Dallas, TX, means preparing for unpredictable weather. Impact doors are designed to withstand extreme weather conditions. Our team can help you install impact doors that are built to last and protect your home.
Patio doors are a beautiful addition to any home, providing easy access to your outdoor spaces. Our team can help you select and install patio doors that provide the best choice for both function and beauty.
Hurricane Protection Door Replacement
In Dallas, TX, protecting exterior doors of your home from hurricanes is crucial. Our team can provide you with hurricane protection doors that are specifically designed to withstand high winds and flying debris.
The front door is the focal point of your home's exterior. Our team can help you choose and install a front door that enhances your home's curb appeal and improves its security.
Frequently Asked Questions About Door Replacement
As experts in door installation and repair, we understand that homeowners in Dallas, TX may have several questions regarding door replacement. Common questions include the duration of the replacement process, the availability of custom door options, warranty coverage, and our ability to handle other home improvement projects. We provide detailed answers to these and other frequently asked questions to ensure that you have all the information you need to make informed decisions about your door replacement project. Here are some frequently asked questions about door replacement in Dallas, TX:
Testimonials from Satisfied Customers in the Dallas-Fort Worth Area
"I recently had my entry doors replaced by this locally owned company, and I couldn't be happier with the professional service and quality work they provided. The door installation team was efficient and skilled, ensuring that the job was completed to my satisfaction. The fair price they offered for their Dallas door installation services made the process even better. I highly recommend them to all Dallas homeowners in need of door replacements or repairs."
"When it was time to upgrade my home with new patio doors, I turned to this company for their reliable door installation services. The team of installers did an exceptional job installing my
patio door
, and the outcome exceeded my expectations. They were professional, punctual, and attentive to detail. Their expertise in handling various types of doors, including barn doors and French doors, made me confident in their ability to handle any job. I am delighted with the results and would gladly recommend their services to other homeowners in the Dallas-Fort Worth (DFW) area."
"I recently had my garage door replaced by this company, and the experience was outstanding from start to finish. The door installer they assigned to my project was highly skilled and completed the job with precision. Not only did they replace the garage door, but they also provided excellent door repair services, fixing some issues with my
entry door
. The quality of their work and their commitment to customer satisfaction truly impressed me. I would highly recommend their services to all homeowners in the DFW area."
"Finding a reliable company for door installation in the Dallas-Fort Worth (DFW) area can be challenging, but I am grateful to have come across this company. From the moment I requested a free estimate, they demonstrated their professionalism and expertise. The team paid attention to detail and worked diligently to install a beautiful French door in my dining room. Their fair pricing and commitment to quality work are unmatched. I would not hesitate to hire them again for future projects or recommend them to other Dallas homeowners."
Ready to transform your home with quality door replacements? Contact our team today for a free estimate and take the first step towards enhancing your home's security, energy efficiency, and aesthetic appeal. Our experienced professionals are here to assist you in choosing the perfect doors for your unique needs and ensuring a seamless door repair and installation process.
Don't wait any longer – give us a call now and let us help you achieve the door transformation you've been dreaming of!